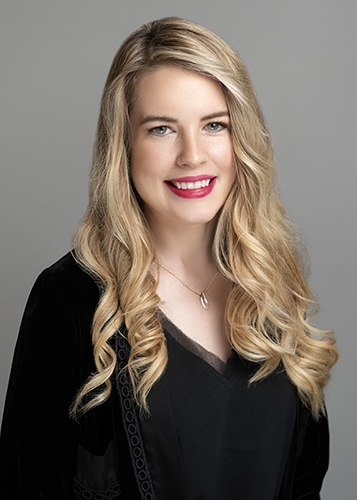 Cheryl A. Fleming, DDS
Dr. Cheryl Fleming grew up in Arkansas and earned her B.S. in Biomedical Science from Arkansas Tech University. While attending school, she conducted research projects with her professors, and held leadership roles in several campus organizations. Afterward, she moved to Oklahoma to complete her DDS at the University of Oklahoma, College of Dentistry. 
In 7th grade she told her mom that she wanted to be a dentist. Mom didn't believe her, but agreed to let her volunteer as a dental assistant. That's when she completely fell in love with dentistry for its perfect combination of art, meeting new people, forming relationships, and helping others become more healthy and confident. Her biggest goal is to help others achieve their desired smile and improve both their oral and systemic health. 
When she's not at the office, you could find her walking her two golden retrievers, creating new recipes from dishes she's tried at local restaurants, and spending time with loved ones. She also enjoys painting, playing the piano, and spending time outdoors.