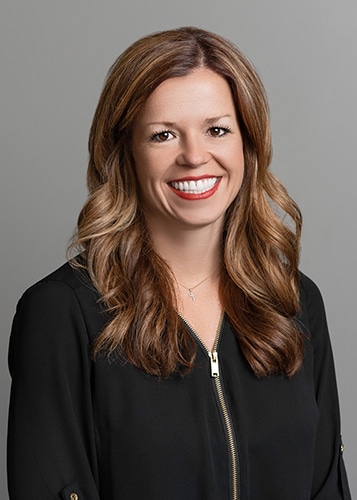 Rachel L. Standlee, DDS
Dr. Rachel Standlee has lived in the Tulsa area since she was a kid, graduating with honors from Union High School in 2000. It was at Union High School that she decided to become a dentist. Pursuing her goal, Dr. Standlee went to Northeastern State University where she completed her Bachelor's degree of Organismic Biology, graduating as a Summa Cum Laude in 2004. She then proudly completed her ultimate goal of becoming a dentist at the University of Oklahoma, College of Dentistry in 2009.
Dr. Standlee has been practicing in Tulsa since 2009. When asked about her career choice, she states "I feel so blessed to have the opportunity to serve people through dentistry each and every day. I absolutely love my profession and look forward to many more years of it." Dr. Standlee enjoys making positive dental experiences for patients and makes quality care a priority.
Dr. Standlee loves meeting new people and is welcoming new patients of all ages. She focuses on communication and building a relationship with patients in order to earn their trust and confidence.
Outside of the dental office, Dr. Standlee enjoys attending church events, spending time with her family and close friends, and being outside with her dogs.