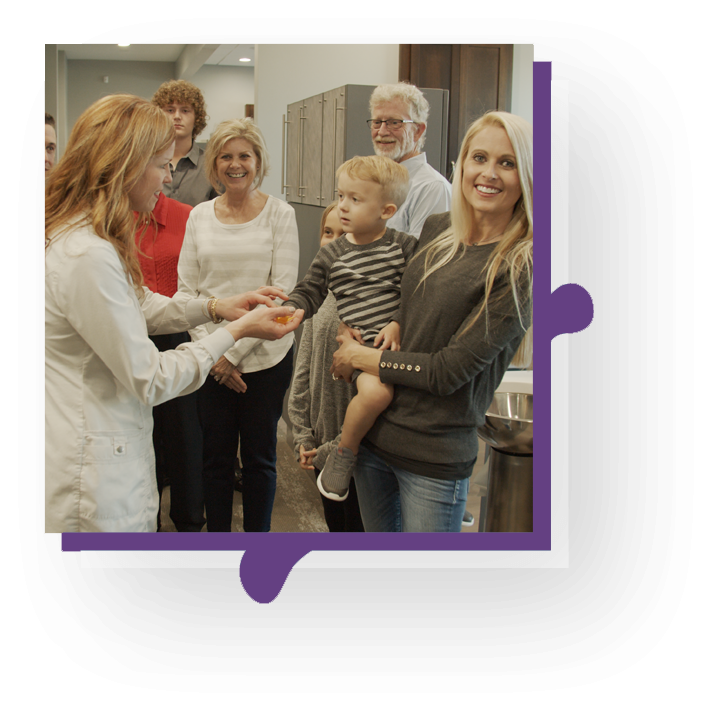 Your Family Dentistry in Tulsa
Caring For Your Family With Care Family Dentistry.
Finding a great dentist for your family is crucial to their oral health. Early on, it's a good idea to bring young children to the same dentist. In this way, everyone will be able to work more efficiently. That's why you should look for a pediatric dentist when choosing an office.
The importance of visiting a dentist at a young age cannot be overemphasized. The American Academy of Pediatric Dentistry recommends that children begin seeing a dentist at the age of one. As such, finding a family dentist is essential to their future.
Why Do I Need Family Dentistry?
The methods used by family dentists to treat children vary widely. A growing child will require all kinds of services, for one thing. As they grow, children might need fillings, sealants, fluoride treatments, or braces. During this critical period, children should seek out a dentist who specializes in family dentistry. In addition to teeth and jaws, mouths and teeth are also developing.
Finally, family dentistry is better equipped to deal with fears your child may have. In order to make sure your child is relaxed and comfortable, they have ways to help them. The more your child grows, the more important this becomes. The last thing you want is for your child to have a fear of the dentist. I think it is wonderful to find a family dentist who is comfortable with children.
Choosing the right family dentist is of utmost importance. The most important thing to do when seeking a dentist is to review their website and read their reviews. Positive feedback indicates a high-performing dental practice. You can feel more secure that this is a trustworthy dental office.
Additionally, you want to see that the dental team has the experience necessary to provide you and your family with exceptional dental care. These services are not only more likely to meet your needs, but they are also more qualified. A wide range of dental services is available to you when you need them from the family dental team.
In addition, your child may require a variety of services as they get older, such as:
Fillings and sealants
Braces
Fluoride treatment options
Extractions
Cosmetic dentistry options
Your child shouldn't have to be dragged all over the place for different procedures. If you want to get all your dental work done in one place, find a family dentist. A familiarity with him or her will help your child relax and feel more at ease. The same person that they are used to will make them feel comfortable.
Benefits of Family Dentistry
There are a number of benefits to family dentistry, not just for children. As opposed to only treating one member of your family, it provides treatment to all of them. We offer quality dental care for patients of all ages, from infants to grandparents. If everyone has the same dentist, scheduling appointments will be much easier. It is possible to schedule an appointment for the entire family on the same day so that everyone gets treatment at the same time. Once your children are adults, they can even visit the same dentist they did when they were children.
Other benefits of seeing a family dentist include:
Versatility: Dentists who specialize in family dentistry offer a wider range of treatment options than dentists who specialize in general dentistry.
Relationship with dentists: Every family member can feel comfortable with the dentist when you work with a family dentistry team. As a result, they can share any concerns they may have with them.
Dental history: As a child, you will likely be seeing the same dentist throughout your childhood and into adulthood.
Set a good example: Your kids will be able to watch you while you go to the dentist and see how you take care of your teeth. They can be more comfortable this way.
Getting in touch with Care Family Dentistry will help you determine whether your family would benefit from our services.
Caring Matters At Care Family Dentistry
When you need dental care, Care Family Dentistry can help. The whole family can benefit from a caring pediatric dentist. All of your family's dental needs can be handled by our dental experts. Feeling comfortable and relaxed during your family's visit to Care Family Dentistry is important to us.
Set up an appointment for an evaluation today and get started with the admission process. Our staff will put a smile on your family's face when they meet us.
You do not have to worry about your family's oral health again. Get in touch today to learn more about family dentistry. We can get you started as soon as you call 918-299-7750, or you contact us online.